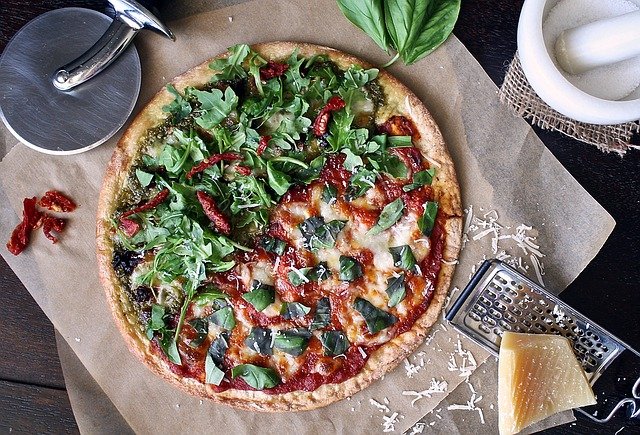 One taste of the pies at newly opened baddpizza, and you'll wonder where cup and char pepperoni has been your whole life. Distinctive is certainly one word that will come to mind, as each pizza is one that you won't find at any other spot in McLean. The crust is a cross between New York–style thin, and something a bit more doughy. The toppings go all the way to the edge (who needs crust?) and the sauce has a sweet finish.
Get the classic pepperoni your first time. Straight-up is how you can best experience the pepperoni that cups in the oven, and gets that chewy char around the edge. The other specialty of the house at baddpizza are crispy signature wings, or pit wings that are fried first and then finished on the grill. If you've got to have both pizza and wings (and you really should get both), baddpizza has everyday combos in variety of sizes to feed just you, or a whole crowd.
Order online for delivery from toast or Doordash.